Newsletter/Blog
2021-12-03
CBAR Newsflash - December 2021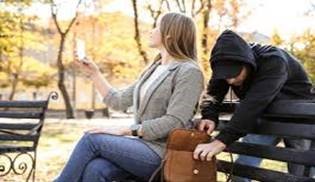 Be Safe this Festive Season
While there's never a good time to be the victim of crime, falling prey to criminals during the holiday season can be particularly traumatic. Having to deal with insurers, cell phone replacement, applying for a new driver's licence, stopping and having to replace credit cards and getting new ones, especially over the festive season, is an even more arduous task than usual. The chances of being targeted at this time of year is a very real possibility as the period between Christmas and New Year sees the number of reported crimes dramatically spike.
A mixture of increased stress, financial desperation, and an opportunity is thought to be largely behind this trend, but all is not lost.
Knowledge is power and to help reduce your chances of suffering an ill event, here are the most common ways in which people become affected by crime during the festive season, and what you can do to counter these methods:
As one of the oldest and simplest crimes, theft is an offense which can happen at any given time or place. Stealing in all of its forms can be a huge problem for people under normal circumstances but the holiday season provides many more opportunities for opportunistic criminals to exploit.
Crowded areas make it easier for acts such as pick-pocketing, and shoplifting both in terms of criminals choosing their targets and hiding amongst the crowds.
As such, extra caution should be taken to secure your valuables. Taking preventative steps such as keeping your belongings hidden from sight in a car and being more cautious with your belongings can remove temptation from opportunists.
This heightened level of awareness is known as situational awareness. In its simplest form Situational awareness can be defined simply as "knowing what is going on around us". Take note if someone is following you to your parked car or "eyeing" your shopping bags.
It is astounding to see the number of people walking around the streets outside the local shopping centre who are totally oblivious to their surroundings, chatting away on their cell phones, or simply holding it in plain sight whilst waiting for an Uber.
Be especially careful when sitting at a restaurant as to where your belongings are placed and whether they are safe or not.
It is a well-known fact that there are gangs of shoplifters who specifically focus on stealing handbags from patrons at restaurants. These opportunistic thieves' prey on the lack of situational awareness of the patrons and will very often "blend in" with waitrons and other staff members. The syndicates target upmarket restaurants, coffee shops, shopping malls and other crowded environments. Do not leave cell phones, keys, handbags or lap tops on an empty chair or beneath the table of a restaurant.
Similarly, as has been a time-tested method by criminals, is to follow a shopper to their vehicle in the parking lot of a shopping centre. They will stop their vehicle behind the victim's vehicle blocking them in. Armed suspects will then grab electronic goods or other valuable items and speed off.
If you have guests from upcountry or overseas, please remember to advise them to be alert to leaving items visible in their vehicle especially at tourist destinations, or in off street parking areas. Also, to be guarded with their personal belongings and preferably not wear unnecessary jewellery or carry items that may draw the attention of criminals who target tourist destinations.
As your security service provider of choice, we at CBAR truly wish you a safe year-end holiday without any incidents.
May you have a peaceful and meaningful festive season.
Alan Kusevitsky and the CBAR TEAM.