Newsletter/Blog
2021-02-24
CBAR-Newsflash February/March 2021

Dear Valued CBAR Clients,
This month of February marks 23 years of operation by our company in your area. CBAR has continued to operate according to its mission statement.
"In order to fight crime successfully, we need to use our specialised knowledge of our area, to work closely with the community whilst offering them the best security solutions. These solutions are created by using the latest technology, having a personalised service and a dedicated, fast acting response team to deal with all security and medical emergencies."
CBAR has the largest fleet of Armed Reaction vehicles and compliment of Reaction staff in our area of operation. For the month of January 2021, still during level 3 lockdown, our fleet of reaction vehicles covered 28 195kms, responding to 3 929 actual dispatch calls all within a 6.5km² area of operation. 8 arrests from theft to house-break-ins were made throughout the month.
CBAR has also been the preferred response provider used by multiple offsite camera monitoring companies covering numerous streets and commercial/domestic premises spread throughout our area.

Since the nationwide lockdown was declared almost a year ago, CBAR has continued to operate, albeit in a very different landscape, especially during levels 4 and 5. We have had to up our game with the increase in crime, as the number of displaced persons without employment flooded into our area. Increased car- break-ins, as well as house-break-ins were noted.
CBAR took cognisance of how many clients we serviced in the hardest hit sectors such as hospitality, restaurants, entertainment and other small businesses. All annual increases were put on hold from May 2020 until March 2021 to give reprieve to many clients that may be experiencing financial constraints due to the pandemic.
The cost of providing a security service has continued to increase as a result of the continual petrol price increases, higher than normal false call outs during periods of load shedding, mandatory staff salary increases in January 2021 and the constant supply of PPE's to all operational and office staff.

DOORS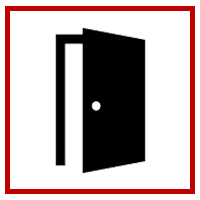 Ensure your doors all lock fully and install deadbolts, especially on the front door and a main bedroom door just in case you end up with intruders in your home. All security gates should have a protective plate covering the locking mechanism. Don't forget to change the lock if you have a set of house keys stolen or lost. Simply having a new key cut could result in a criminal using your own key to enter your home.
NB* If you lose a remote, have your security service provider come out to re-code all your remotes, rendering the lost / stolen remotes useless.
WINDOWS & SLIDING DOORS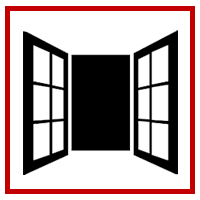 For windows that are hidden from the front view, consider using security film, clear bars and have them protected electronically with a magnetic sensor or glass break detector. Place a strip of wood in the track of the sliding door or a barrel lock to prevent it being forced open.
GARAGE DOORS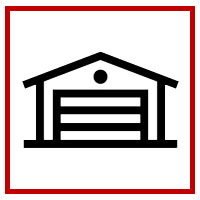 Ever increasingly used as access points by criminal elements to steal valuable items such as high-end bicycles, sporting goods and power tools. Many people also fail to lock interleading doors at night, which is a must. If you have high value items inside your garage, besides the motor vehicles, again consider a deadbolt on the inside, as we have seen numerous garage doors forced open from the bottom end. A garage should definitely be covered by an infra-red sensor linked to the main alarm system.
Having a fixed panic button inside a garage is important, in case you are followed into your property by potential hijackers or criminals. Always ensure your garage door is in actual fact closed when you drive off or retire for the night.
Our officers are still finding sliding gates and garage doors open throughout the day and night!
LIGHTING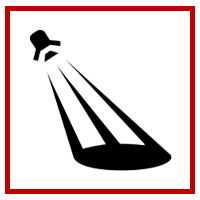 Adequate lighting around your property will add to your security setup. Motion activated lighting is cost effective and will interrupt intruders moving around your property as well as provide additional lighting to Armed Reaction staff who may be attending to an alarm activation at night, over and above their torch light.
SECURITY SYSTEM
Your security system should be used daily and provide you and your property with adequate internal and external intruder detection. Remote and fixed panic buttons are also an important component of a good alarm system. Don't assume that the remote panic button will always be working. It has a small battery inside which over time may lose its charge. These can be tested during a normal alarm service.
ELIMINATING HIDING PLACES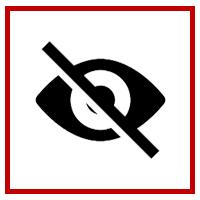 There are many homes with wonderful gardens however; they do provide hiding places for criminals if they have entered your property. Try to eliminate these hiding places by trimming plants and trees that are close to your home. As always, don't leave expensive items in your garden (bikes, lawnmowers, or power tools) or any gardening tools, which are often used to gain entry. Again, having your garage alarmed will prevent intruders using your own tools as housebreaking implements.
SECURTY CAMERAS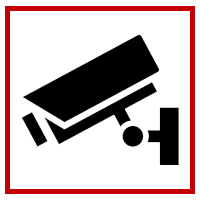 Add security cameras if possible. There are increasing numbers of criminals being foiled by security cameras. CCTV is not only a deterrent but also a means of collecting evidence. Cameras can be monitored offsite or used with a mobile APP, allowing you to view real time footage as well as to store it. With your smartphone you can view your cameras at anytime from anywhere around the world.
Ensure the cameras are correct for the application intended. There are many different makes on the market, but not all offer night vision, wifi capability or local / cloud storage.
Should you require our assistance with regards to the CCTV installations, please request via return email or email colin@citybowlsecurity.co.za.
GET A SAFE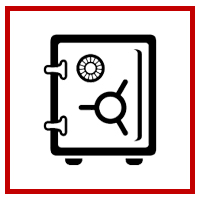 Having a good quality safe to store firearms, passports and other valuables is a must, besides it being a requirement under the Firearm Control Act of 2000.
Criminals want to get in and out of a premises as quick as possible as they are aware that the Armed Reaction will respond within minutes.
A cheap safe bought for a few hundred rand and installed with 2 raw bolts will be ripped out with a heavy duty screwdriver or crowbar. Installing a heavier, SABS approved safe and fitted correctly should be way more of a challenge to try and remove. Ideally it should be fireproof, waterproof and heavy enough so as to prevent it just being carried away.

Please ensure that we have your updated list of key holders on our system. To update this contact profile, email customerservice@cbar.co.za.
Also always make sure our officers have access to your property where it is inaccessible due to the high walls or electric fencing by installing a lockbox or digipad.
Our monitoring centre will save your secure code on our system and relay it to the attending Armed Reaction officers when dispatched to your premises. It is critical for us to be able to reach you within your property in the event of an emergency. Similarly, you may be out and uncontactable and officers will need to gain access to the perimeter of the property to fully inspect for any sign of an intrusion.
VISIT our web-site on www.cbar.co.za for all our stats.
Should you not wish to receive these informative newsflashes, Kindly reply "unsubscribe" to the above email address.
Yours sincerely
Alan Kusevitsky and the CBAR Team